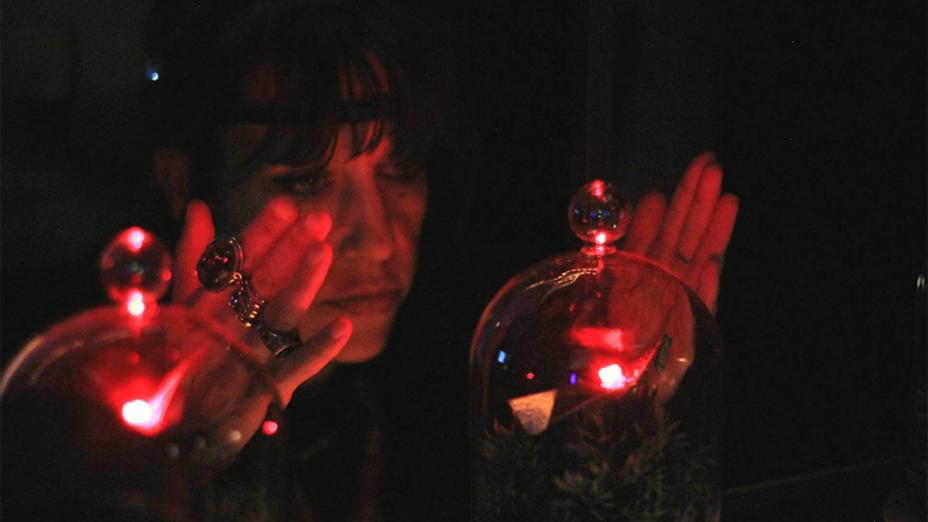 – Artiste plasticienne, scénographe et directrice artistique –
Artiste plasticienne, scénographe, fondatrice et directrice artistique de la Compagnie pluridisciplinaire Mobilis-Immobilis, elle travaille sur Versailles.

Maflohé utilise le numérique pour créer des œuvres troublantes et sensorielles qui interrogent l'essence profonde de l'être humain à travers son lien à l'écosystème, bouleversé par l'irruption des nouvelles technologies. C'est notre rapport à nous mêmes, à nos croyances, à ce qui nous relie, qui est revisité, questionné à travers ses performances et installations multimédias, poétiques, ésotériques. Elle collabore régulièrement avec des artistes pluridisciplinaires et personnalités du monde de la recherche. Son travail est diffusé en France et à l'étranger.
♦ ♦ ♦
English version
Artist, scenographer and artistic director of Mobilis-Immobilis Company since 1998, she works at Versailles.

Maflohé uses digital technologies to create disturbing and sensory artworks which question the human being essence through his troubled relationship with the ecosystem, upset by the new technologies existence. It is our faiths, our connections with ourselves which are revisited, questioned through her multimedia, poetic, esoteric performances and installations. She collaborates regularly with multidisciplinary artists and personalities of the research world. Her work is presented in France and abroad.